Originally from San Diego, California, I now live in Curitiba, Parana – Brazil.
This is an amazing chapter in my life – full of new beginnings.  Right now, during this epidemic I pride myself in having a balanced work-home life – working 100% from home and even have three mornings a week where I get to play Minecraft with my son. Life is good! 😉
Although I still teach a little English to a few, select students (because I love teaching and empowering others), one of my greatest passions is helping the small business thrive online.
I love creating fast, mobile-friendly websites that are simple to navigate and have a clear value proposition for visitors to easily build their trust and buy. I also use industry leading, managed WordPress hosting on the Flywheel hosting I resell. This, along with all the other top-tier tools you will have at your disposal when locking arms with me make you an entrepreneur not to be reckoned with… 😉
My model is simple and straight forward. The way I set things up and the powerful industry-leading tools and platforms I use, if I am not serving my client well, it's a snap to have a new consultant step right in and continue where I left off. 
No hurt feelings. I promise. 
I only want to be compensated for a job well done. And if for whatever reason you are unsatisfied, I should not retain your business. It's just common sense. 😉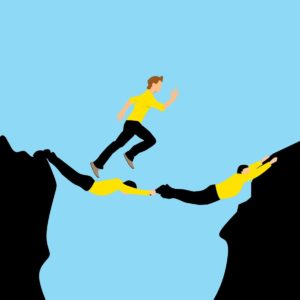 Transparency, I have found, is also critical for building lasting relationships. 
UptimeBusiness.com (my website and business) is a one-man-show. It's all me, but I do outsource some jobs to a few trusted agents. I am ultimately responsible for the end result and assume complete responsibility for the quality of work completed, of course.
My fluency in Portuguese and Spanish, along with my native English open the doors for me to contract amazing talent and support stellar businesses.
UptimeBusiness.com has been a labor of love, both in finding my voice in this noisy digital landscape and helping small businesses find and hone theirs as well. 
As outlined in the Services page, UptimeBusiness.com focuses primarily on: 
Managed WordPress Hosting
I resell Flywheel managed WordPress hosting and include added services and tools that make my hosting package unbeatable. Book a call to find out more.
Website Creation + Optimization
Invest in a truly unique and optimized website. Leverage the power of a mobile friendly SEO site. And be found by the search engines among all the noise and competition online.
Automation Services
CRM, eMail, and Marketing automations that create amazing customer journeys and leverage data for increased loyalty and sales.
I pride myself in the amazing work that my team and I produce and in the wins that we create for our customers.
With UptimeBusiness.com you have the comfort of a very personalized and friendly experience combined with the latest technology and honest, results-driven strategies that are built to last.
My agency focuses on providing the best results to a few, dedicated clients I am proud to be shoulder-to-shoulder with, helping them to succeed and (in turn) also create amazing experiences for their customers.
Come and join the family.
Let's see if we are the right fit for each other!
With kind regards, wishing you success.
 – Gabriel and The UptimeBusiness.com Team